Quest Leadership is a collaborative network of all accredited Kouzes & Posner Certified Masters in Europe, joining forces to deliver the highest quality Leadership Challenge consulting, training and coaching, both in-person & virtual.
Between us, we have decades of experience in tuning this framework to suit the needs of our clients around the globe.
Our trusted network is growing all the time, with more facilitators joining us in our mission to unleash the potency of this powerful framework.
Chris Nel
Consultant, Coach & Speaker
A Q&A with Chris
What project are you most proud of?
"A highly successful financial services start up that is growing from a big small company to a small big company. I'm working with the CEO and his leadership team to help them change their legacy working practices, which are inhibiting their performance, rate of growth and scalability. We are involved in everything from helping them recruit a new chairman to coaching MDs and the HR business partners."
What is your key to project success?
"Building a trusting partnership with my client. Really understanding what they need to do. Not being afraid of the tough conversations."
What does your ideal client look like?
"They see themselves as part of the problem / solution."
What is the most common problem you encounter in your work?
"Fear of failure or exposure, meaning people set the bar for themselves and the organisation un-inspiringly low. Inevitably it results in mediocrity and disengagement."
Chris is one of only four Europe-based Kouzes & Posner Certified Masters. He is also an accredited CPP practitioner and coach. Described by Tom Peters (within whose organisation he was a European partner) as a 'Positive Deviant', he is Quest's co-founder and agent provocateur.
Chris's positive deviancy, coupled with an ability to build relationships, retain a strategic perspective and a strong bias for accountable action, means his clients see him as a key influence on their future business success.  Such clients include: Aim Altitude, Rolls-Royce Aerospace, The Applera Corporation, Hitachi Capital (UK), Leica Geosystems, Analog Devices Inc, Cybex Fitness Systems, Gripple Ltd, LSG SkyChefs, The Active Change Foundation, Texas Instruments and John Wiley & Sons.
Born in the UK, Chris grew up in South Africa. He returned to UK to study sports science at university, during which time he represented Great Britain twice at Triathlon.  In 1985 he entered The Royal Military Academy Sandhurst. After commissioning, and a rather energetic interlude at The Commando Training Centre Lympstone, he saw active service in several regions of the world. Subsequently, he held several senior operational management roles in FMCG and financial services, before migrating to consultancy.
Away from work Chris enjoys family time, home renovation, scuba-diving and dog-walking.
Helen Green
Business Development Director
A Q&A with Helen
What project are you most proud of?
"I was fortunate enough to work with an enlightened Managing Director of a global biotech business who wanted to develop his highly intelligent, technically brilliant senior scientist managers into leaders. The project lasted 4 years and ended up spanning the globe. It was a privilege to work with such committed, engaging, scientific geniuses and to support them in their journeys to personal self awareness and leadership."
What is your key to project success?
"Being the listener, coach, moral support for my clients and voicing the issues in their business that (often) don't get spoken about by those working in the business."
What does your ideal client look like?
"Serious about change – determined to make work a better place for their people because they KNOW it will deliver the best business results."
What is the most common problem you encounter in your work?
"Senior executives thinking change is what everyone else needs to do rather than what they need to do."
Helen, previously a Certified Master of the Leadership Challenge, is a collaborator, a deadline demon and a diplomat who is often described by her colleagues and clients as the glue in their projects.
Helen co-founded Quest Leadership in 2007 after working for 10 years in business consulting with Tom Peters as a senior consultant and partner. She has worked at all levels with individuals and teams to initiate and facilitate personal development. Recent clients include GFT Financial, LSG Group, Wolfspeed, Leica Geosystems and Josiah Venture.
Previous to this, using her degree in Hotel & Catering Management from Surrey University as a launch pad, Helen worked for Whitbread, Bass and the Forte Group, gaining broad experience in business operations, communications, senior management and franchising. This eclectic experience reinforces Helen's belief in the untapped potential in people and the importance of strong values in business. It also reflects her competitive streak, which has driven her to compete at county level in badminton, squash and equestrian eventing.
David Pilbeam
Consultant & Executive Coach
A Q&A with David
What project are you most proud of?
"Supporting a senior leader in making a significant shift in behaviour and attitude in order to be a able to successfully step up from managing a large department to leading at executive level. This required paying attention to multiple stakeholders and leadership from within an executive team."
What is your key to project success?
"Being prepared to challenge clients appropriately, whilst supporting them to make effective choices in how they 'show up' at work and how they connect with those who look to them for leadership."
What does your ideal client look like?
"Anyone with an appetite for exploring how good they can be."
What is the most common problem you encounter in your work?
"Converting knowing into doing. Often the client's issue is not identifying solutions to problems, it is looking deep inside for the courage and the confidence to act on what they know to be the best route forward for them."
David has a Masters Degree in Coaching and Mentoring Practice, is a Certified Master of The Leadership Challenge and  Member of the Association for Coaching.
He helps individuals and leadership teams to increase their performance via one to one coaching, workshops and change projects using a strengths-based approach that has been described as challenging, motivating and pragmatic. His impactful style ensures the principles that underpin consistent high performance at work are understood and made relevant.
Developing leaders and delivering one-to-one and team coaching since 2007, David has:
Worked on change projects for multinational companies across Europe and USA
Worked with more than 50 organisations and carried out over 2000 hours of coaching
Coached teams within large and small organisations in order to raise performance
Trained coaches and leaders in a number of different business sectors
David has a strong leadership background, having previously held a number of management roles, including as Operations Director of a business he co-founded in the leisure sector in 1993 that sold for £24m in 1999.
David has lived and worked in Asia, Africa and Portugal over a 12 year period and has worked with leaders across a number of different cultures and nationalities. Outside of work he enjoys running, cycling, motorcycling, fishing, reading and spending time with his family.
Jo Manton
Executive Coach and Leadership Challenge Certified Master
A Q&A with Jo
What project are you most proud of?
"Currently I am working with a financial services organisation (in UK and Nordics) to evolve their leadership culture through building the coaching capability of their exec' board and top 50 senior leaders. I'm really looking forward to witnessing the delivery of their 2020 vision and strategic plan.  A past project that I am very proud of involved coaching a senior female to reach director-level within her organisation through understanding how to integrate her mind and body using a somatic enquiry."
What is your key to project success?
"Working in partnership with clients, being clear on the outcomes sought and building a trusted team of professionals."
What does your ideal client look like?
"My ideal client is passionate about making a difference, open to ideas and co-creation, tuned in and guided by 'outsight'."
What is the most common problem you encounter in your work?
"The perception that leadership can be developed overnight."
Jo is a Leadership Challenge CM and LPI practitioner. She holds a Postgraduate Certificate in Coaching Skills, is a Certified Somatic Coach practitioner, an NLP and Transactional Analysis practitioner and is accredited to use MBTI® Step I and Step II, FIRO-B®, TMSDI, Hogan HDS, and SDi.
Working mainly with senior leaders, Jo particularly enjoys facilitating culturally diverse groups and one-to-one coaching. She specialises in helping clients to identify and tackle the real issues with which they are dealing in the workplace. In particular, she helps people to build their confidence and positive self-belief leading to new behaviours that underpin effective performance. Her approach is collaborative, practical and outcome orientated.
Jo has over 20 years' experience working in the corporate environment, from the financial services sector to energy and manufacturing. As a consultant, she has coached individuals from a broad spectrum of industries (including insurance, telecommunications and pharmaceutical). She has direct experience of leading teams and complex multi-stakeholder projects, often on a virtual pan-European basis, which has enabled her to utilise her German language skills.
Outside of work Jo's family keeps her connected to what is important in life. She also enjoys yogalates, running, swimming, catching up with friends, travel and the odd glass of wine (though not always in that order…)
Ciarán Coleman
Certified Master & Executive Coach
A Q&A with Ciarán
What project are you most proud of?
"Supporting a financial services client with a significant culture change project, requiring a high level of commitment from all the parties involved. It's great to see change happening at the individual level and I have seen that with my coaching work on this project. Small steps by individuals can lead to big changes for an organisation."
What is your key to project success?
"Listening, engaging and communicating clearly."
What does your ideal client look like?
"The ideal client, and the only one that I want to work for, is the client that is fully committed to change."
What is the most common problem you encounter in your work?
"The biggest problem is ensuring that those working at the top of the organisation are as committed to change as those at the bottom. Without active senior support most change projects are doomed."
Ciarán is an International Coaching Federation Certified (ICF) Coach, a Fellow of Chartered Institute of Personnel Management (FCIPD), a Certified Master for Kouzes & Posner's Leadership Challenge, a member of Kouzes & Posner's Global Facilitator Community and a member of the European Mentoring and Coaching Council (EMCC).
Ciarán has been coaching senior leaders and facilitating teams for over 20 years – focusing on high potentials, senior leaders and management teams facing significant change or leadership challenges. He also trains managers to be Leader Coaches.
With 30 years commercial experience, Ciarán has held HR Director roles in a number of multinational companies within the financial services, telecommunications, internet and global pharma sectors. He developed his leadership skills within such organisations during significant times of transition including mergers, acquisitions and outsourcing.
Ciarán has had extensive international experience – working in Europe, Asia, Middle East, Australasia and North America and coaches clients both in person and via electronic media.
Outside of work he enjoys global culture and travel – especially if it is cuisine-related. Currently resident in Siem Reap, Cambodia, Ciarán gets to experience quite a lot of this. He is also a political and social affairs junkie and is never far away from a BBC or CNN news feed.
Frank Vollmering
Certified Master & Coach
A Q&A with Frank
What is your key to project success?
"Providing clarity about the real intentions of a project. I find that 80% of project success is based on a good definition of the intentions of the project. However, this does not mean that all the steps are clear from the beginning. Good communication, courage, iterative steps, rapid feedback loops and a common mindset among the stakeholders are key to project success. Once a common mindset is established, working on the behaviours, processes and tools becomes much easier."
What does your ideal client look like?
"I love to work with clients that are curious and are willing to challenge their own thinking. It doesn't matter what sector they work in or what problems they are facing, if they are curious and willing to challenge their own thinking – they are an ideal client for me."
What is the most common problem you encounter in your work?
"Many businesses that I work with are successful, or have been in the past. Past success is often the worst enemy of future success, because it hinders us from identifying and challenging the underlying assumptions of existing business models. The changes that we are currently experiencing in the business world are more disruptive than ever before. So finding solutions to new challenges requires questioning our own assumptions about the world we live in. It is just amazing to see how 'sticky' such assumptions are and how difficult it is to let go of old paradigms. So my work with clients consists of challenging current thinking and going beyond current conventions."
Frank, who is fluent in French, German and English, is an MBTI practitioner, a practitioner of the Big-Five Personality Model, a Certified Master for The Leadership Challenge, a certified business coach and a member of the International Coach Federation (ICF).
Frank teaches mindfulness-based leadership courses and is an expert enabler for more agility at a personal, team and organisational level. He has been a member of the Quest Leadership team since he set up his own consulting practice in 2012, coaching corporate clients from the banking, semi-conductor, non-profit, automotive, factory automation, pharmaceutical and FMCG sectors.
Passionate about unleashing the people power in organisations, Frank thrives on delivering transformational change using a consulting approach that is rooted in the world of systems thinking. He understands that change doesn't come easily and that truly sustainable change requires hard work, from a great vision through to flawless, meticulous execution on a daily basis.
With a degree in Business Administration from the University of Bayreuth, Frank's leadership experience spans 20 years – from a role as HR Representative in Eastern Europe to the Director of Human Resources for Europe at a US-headquartered semi-conductor company, where he was also responsible for leadership development on a global scale.
Outside of work, Frank spends as much time as possible outdoors, whether running (anything from 5k to marathons), cycling or being with his family. He also enjoys playing 3 chord songs on his guitar.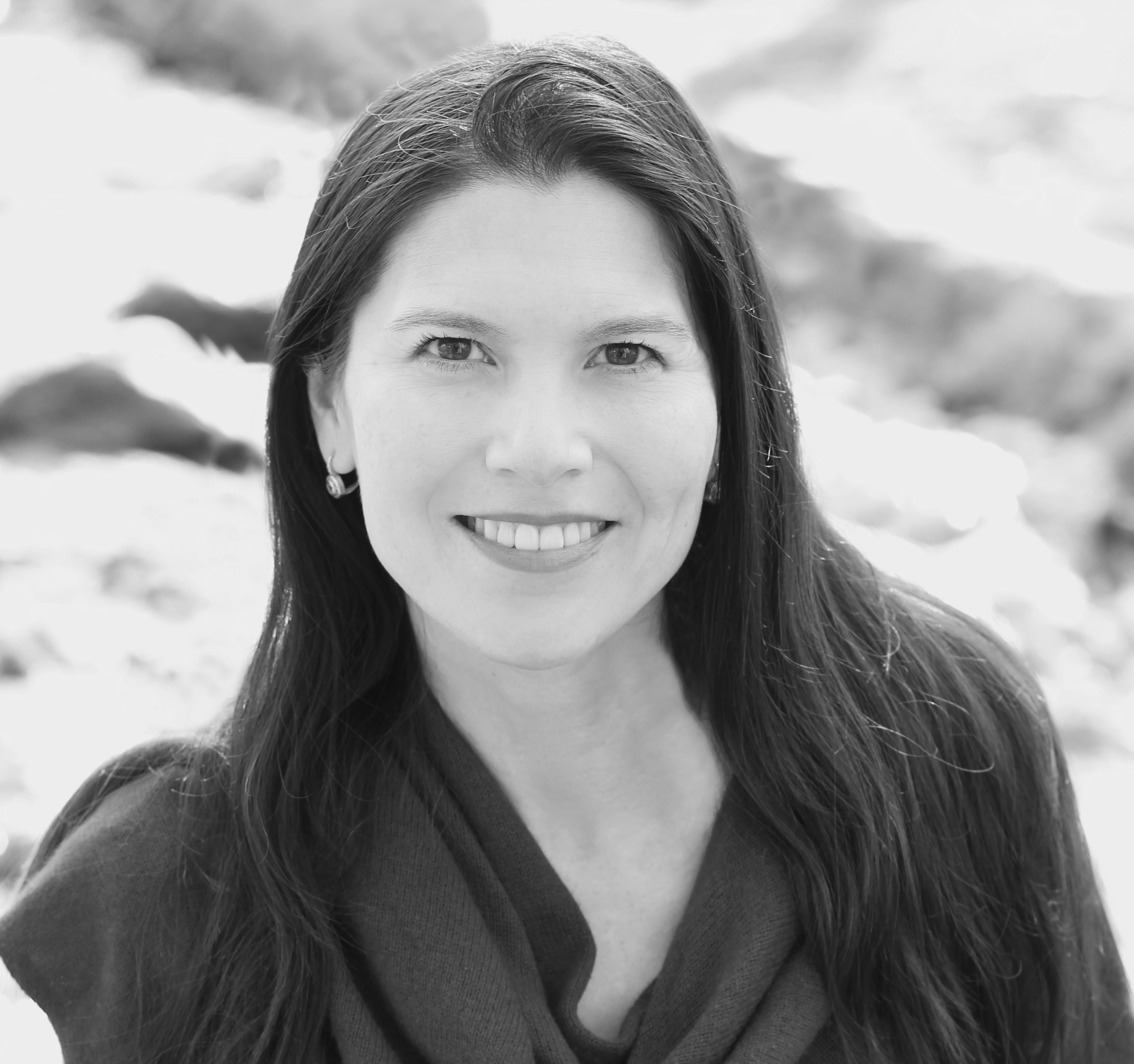 Michele Kawamoto Perry
Executive Coach, Facilitator & Leadership Challenge Certified Master
A Q&A with Michele
What is your key to project success?
"Working with clients as partners who share a deeply vested interest in achieving desired outcomes that mutually benefit the stakeholders involved. Truly listening to the needs of the partner while being curious and probing further to unearth obstacles to success in order to devise bespoke solutions."
What does your ideal client look like?
"Those who are committed to transforming their leadership from good to exemplary. Those who are willing to make the changes, large and small, necessary to build collaborative, innovative, inclusive and transparent company cultures. Those who both embrace and truly live the company values. And, those who value their people and empower them to learn, grow and show up as their best selves."
What is the most common problem you encounter in your work?
"Middle managers not realizing their potential as a leader and, therefore, abdicating leadership responsibility to those in senior management."
Michele Kawamoto Perry is a multifaceted leader and people developer with 25+ years of success in business strategy, organization effectiveness and operational excellence across multiple industries, including entertainment, wine & spirits and fintech. She combines astute business acumen with a pioneering vision of the future to coach business leaders on the power of transformational leadership to improve company culture and drive growth.
Michele believes that exemplary leadership is key to organizational change. By providing leaders with the tools and guidance that amplify their unique strengths and talents, she supports them in building teams and companies that value diversity, honor individualism, foster inclusion, promote collaboration and deliver results. Developing and honing leadership skills empowers individuals to make a positive impact and realize successful futures for themselves and their organizations.
Michele served as an adjunct professor for the Master of Science in Management and Leadership program at Pepperdine's Graziadio Business School. She is also a Certified Professional Co-Active Coach (CPCC), Certified Master of The Leadership Challenge®, LPI® (Leadership Practices Inventory) Trained Coach, Certified EQ-i 2.0® & EQ 360® Practitioner, MBTI® Certified Practitioner, Accredited Facilitator of The Five Behaviors of a Cohesive Team™, and a Trained Council Facilitator. Additionally, she holds Certificates in Change Management and Diversity and Inclusion from Cornell University, a Certificate in HR Management from Loyola Marymount University, a Bachelor of Arts in Social Sciences from Harvard University, and a Master of Business Administration from KEDGE (formerly Bordeaux Business School). Michele is a member of the Board of Directors for The Academy Project, a nonprofit organization serving foster and at-risk youth in South Los Angeles. Additionally, she is a member and collaborator of IDiF, building a Center of Innovation for DEI in finance. She is also a board member of Harvard W3D: Women in Defense, Diplomacy and Development.
Michele lives in Los Angeles, California, with her husband and dog. She enjoys travel, hiking, scuba diving, gastronomy, and learning new languages.
Fun fact: Michele is a true oenophile and is a Certified Sommelier.